It is my MISSION to implement your VISION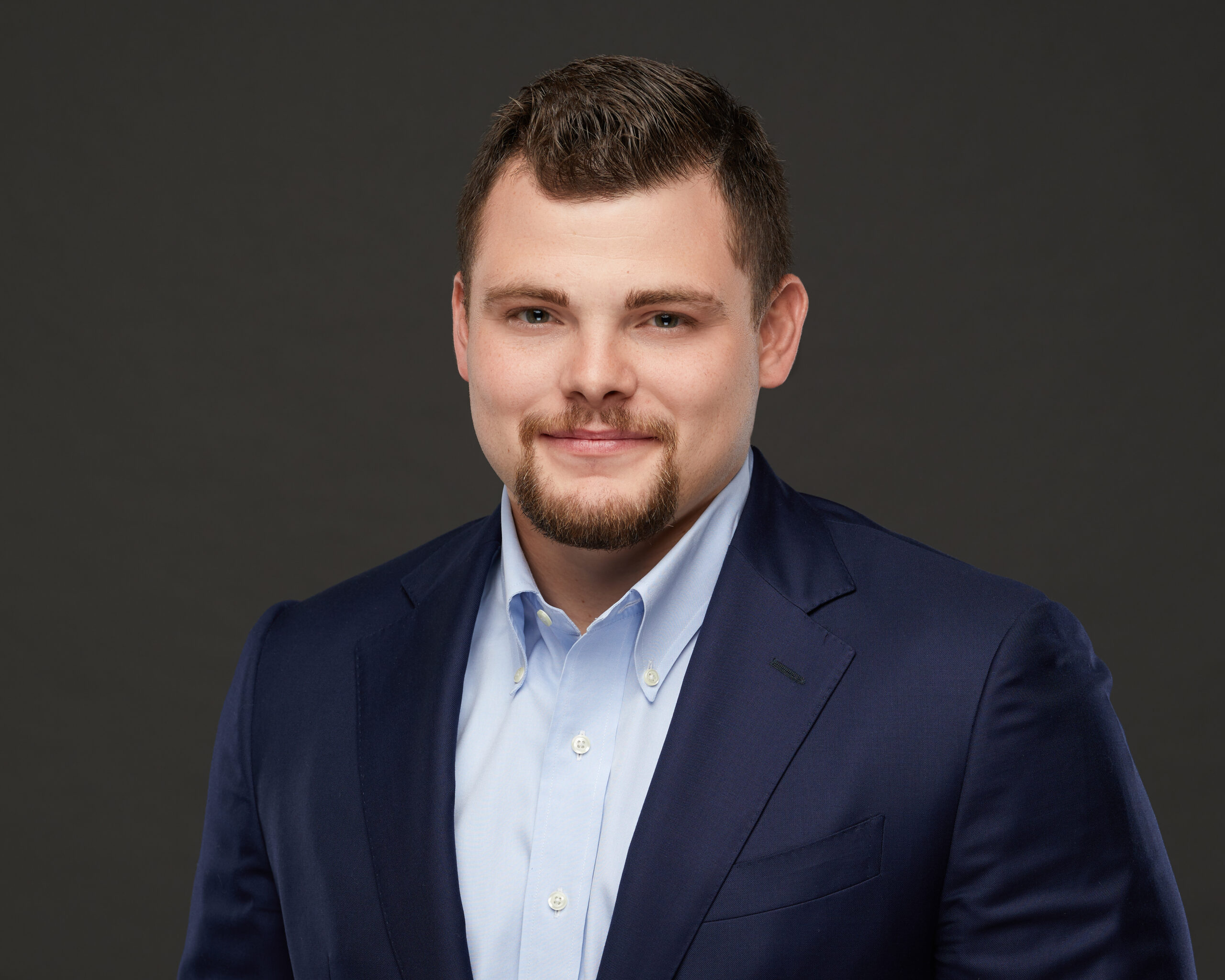 Tyler D. Caveness
Founder & Principal Advisor
B.A. in Economics from Harvard University
Licensed Investment Advisor
Board of Trustees – North Cross School
Board of Directors – Member One Federal Credit Union
Past President – North Cross School Alumni Board
As a self-employed advisor and entrepreneur, I walk the same entrepreneurial path you tread each day. I grasp the blend of passion, persistence, and pragmatism that drives your decisions, because it drives mine too. This shared journey offers me unique insight into the challenges and aspirations of fellow self-employed individuals and corporate executives.
When we discuss your financial goals and hurdles, I don't just offer advice from a textbook perspective; I offer it from a place of genuine understanding and shared experience.
Trust that when you talk, I'm not just listening – I'm truly comprehending the nuances and requirements of your journey.
I understand the angst that can arise when you are trying to plan for investment opportunities, business expansion or acquisition, estate and insurance needs for your family, dealing with business partners, trying to minimize your income tax burden, trying to secure financing for a strategic goal, etc., all while dealing with the day-to-day demands of your valuable time.
My priority is to be your most valuable resource, helping you to cut through the noise and make clear, informed financial decisions that align with your goals.
You are the visionary for your plan, and my mission is to help you hone and implement that vision.
Thank you for the opportunity,

Explore Our Suite of Services
Investment Management
Individual Stocks & Bonds

Mutual Funds

ETFs (Exchange Traded Funds)

Real Estate Investment Trusts
Insurance & Risk Management
Life, Long-Term Care, and Disability Insurance Planning

Self-Employed Health Insurance strategies
Self-Employed Retirement Plans
Solo 401(k) Plans

SEP-IRA Plans

SIMPLE IRA Plans

Cash Balance Plans

Corporate 401(k) Plans

Roth IRAs

IRAs

Pension Strategies

Social Security Optimization
Education Planning & Saving for Minors
529 Plans

Coverdell Education Savings Account (ESA)

Custodial Accounts (UGMA/UTMA)

Minor Roth IRAs
Tax Planning
Income Tax Minimization Strategies

Tax-efficient investing

Tax return review

Estate tax strategies

Charitable tax strategies
Cash Flow,  Budgeting &  Strategic Financing
Annual budget review

Business Financial Statement Review

Financial Goal Setting

Financing strategies

Alternative financing solutions

Debt consolidation
Estate Planning
Wills & Trusts

Power of Attorney

Health Care Directives

Gift strategies

Charitable planning

Wealth transfer strategies
Executive Benefits Review & Planning
Restricted Stock Unit Grants

Incentive Stock Options

Deferred Compensation Plans

Key-Person Policies

Split-Dollar Plans

Supplemental Retirement Plans
Goal Oriented
When it comes to your financial future, it's essential to have a clear vision. Just as a captain needs a compass, your investment journey needs direction. Our primary focus is to understand your aspirations and financial goals, whether it's expanding your business, purchasing your dream home, ensuring a comfortable retirement, leaving a legacy for your loved ones, etc; by embedding these objectives into the heart of your investment strategy, every key decision can then propel you closer to your dreams. With individual stocks, low-cost ETFs, and a blend of assets ranging from equities to alternatives, we are not just managing money; we're striving to cultivate your dreams into realities.
Tailored
Everyone's financial fingerprint is unique, and this deserves an investment strategy that mirrors that distinctiveness. By delving deep into your personal circumstances and risk appetite, we craft a portfolio that's distinctly yours. And this isn't just about diversification; it's about aligning each investment decision with your personal narrative. Whether you have concentrated positions or specific tax concerns, our approach harmonizes tax efficiency with risk management, ensuring that your portfolio is both a reflection and an extension of your personal and financial aspirations.
Proactive
The financial landscape is ever-evolving, influenced by global events, macroeconomic trends, and a myriad of other factors. Staying ahead of these changes requires vigilance and agility. That's where our emphasis on proactive macroeconomic analysis comes into play, always looking to the horizon. By continuously monitoring global economic indicators and geopolitical shifts, we can pivot your portfolio to potentially capitalize on opportunities and mitigate risks. In a world that never stands still, it's important that the team managing your hard-earned wealth doesn't either.
Frequently Asked Questions
What sets your practice apart from others?
Firstly, we don't try to be all things to all people. We specialize in serving the needs of the self-employed, having first-hand experience of that journey, and the challenges and opportunities that are inherent with owning a business. There are many facets to the complete financial picture of a self-employed individual, and we exist to simplify your life by providing a dedicated team that can address those many facets, simplify your personal financial management, and provide you with the tools, relationships, and knowledge to make you even more successful long term.
What are your requirements for new clients?
New clients to the practice are typically self-employed with a minimum household income of ~$200,000 per year OR have >$500,000 of investable assets.
Our practice is fee-based and charges 0.80% - 1.25% of assets under management, subject to the amount managed. We also offer project-based fixed or hourly fees.
Client funds are custodied by Charles Schwab.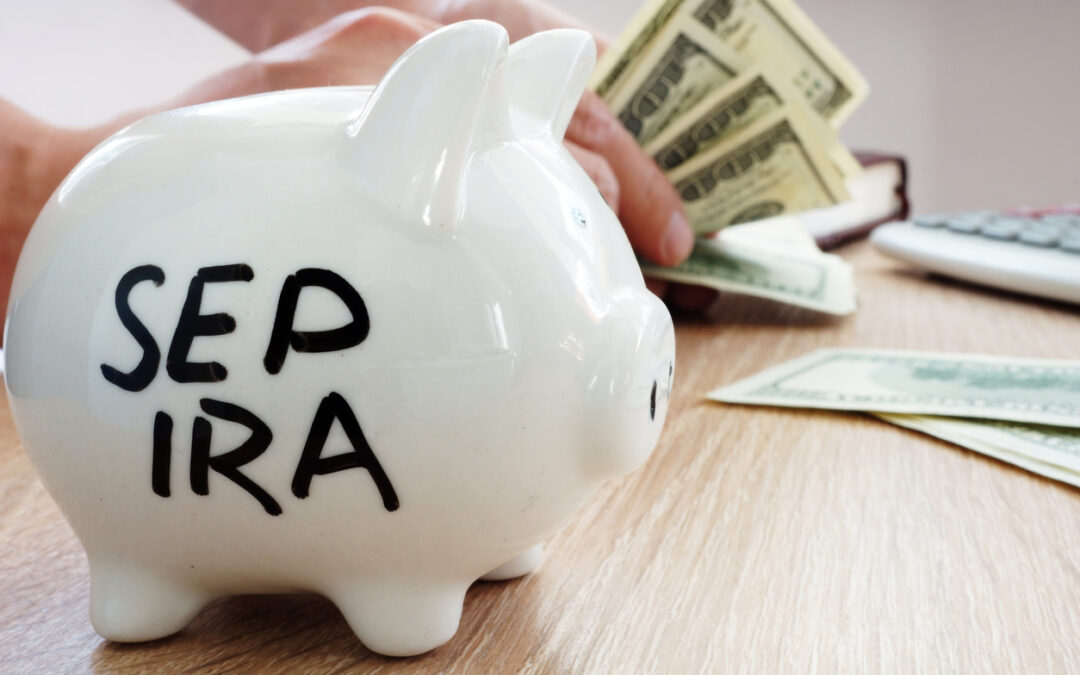 Understanding SEP-IRA Plans: A Comprehensive Guide for the Self-EmployedFor freelancers, entrepreneurs, and small business owners navigating the world of retirement savings, one option stands out due to its flexibility and tax advantages: the SEP-IRA. The Simplified...
read more
Self-Employed 401(k) PlansFor self-employed individuals, including those who are the sole member of their business (or with just a spouse), the Solo(k) or Self-Employed(k) plan offers a remarkable opportunity to maximize retirement savings and harness significant tax...
read more
What is a SIMPLE IRA Plan, and should I consider it for my business?If you're thinking about establishing an affordable retirement plan for your business for 2024, now is the time to set it up. Compared to 401(k) plans, SIMPLE IRA plans have minimal administrative...
read more