TAILORED FINANCIAL STRATEGIES FOR BUSINESS OWNERS, CORPORATE EXECUTIVES, AND THEIR FAMILIES
LEARN MORE
OUR PROMISE TO YOU
Our experienced and attentive team is ready to go to work for you. Our team of subject matter experts will provide you with the insight you need to make well-informed, smart decisions about your future. We don't take our clients for granted, and will constantly strive to be your most valuable resource. Our objective is to provide you with a sense of clarity and understanding for the future, and to empower you to live the life you envision.
The Private Wealth Experience
Expertise

We provide you with a financial planning and portfolio management team that has over 100 years of combined experience.

Accessibility

It's your money, and the team managing it needs to be accessible. Whether we are meeting in person, at your preferred location, or virtually, you will always have a direct line of contact to your team.

Transparency & Technology

Each client receives a custom built financial portal that contains your wealth plan, strategies, live feeds to your accounts, and an encrypted document Vault, to simplify your financial life.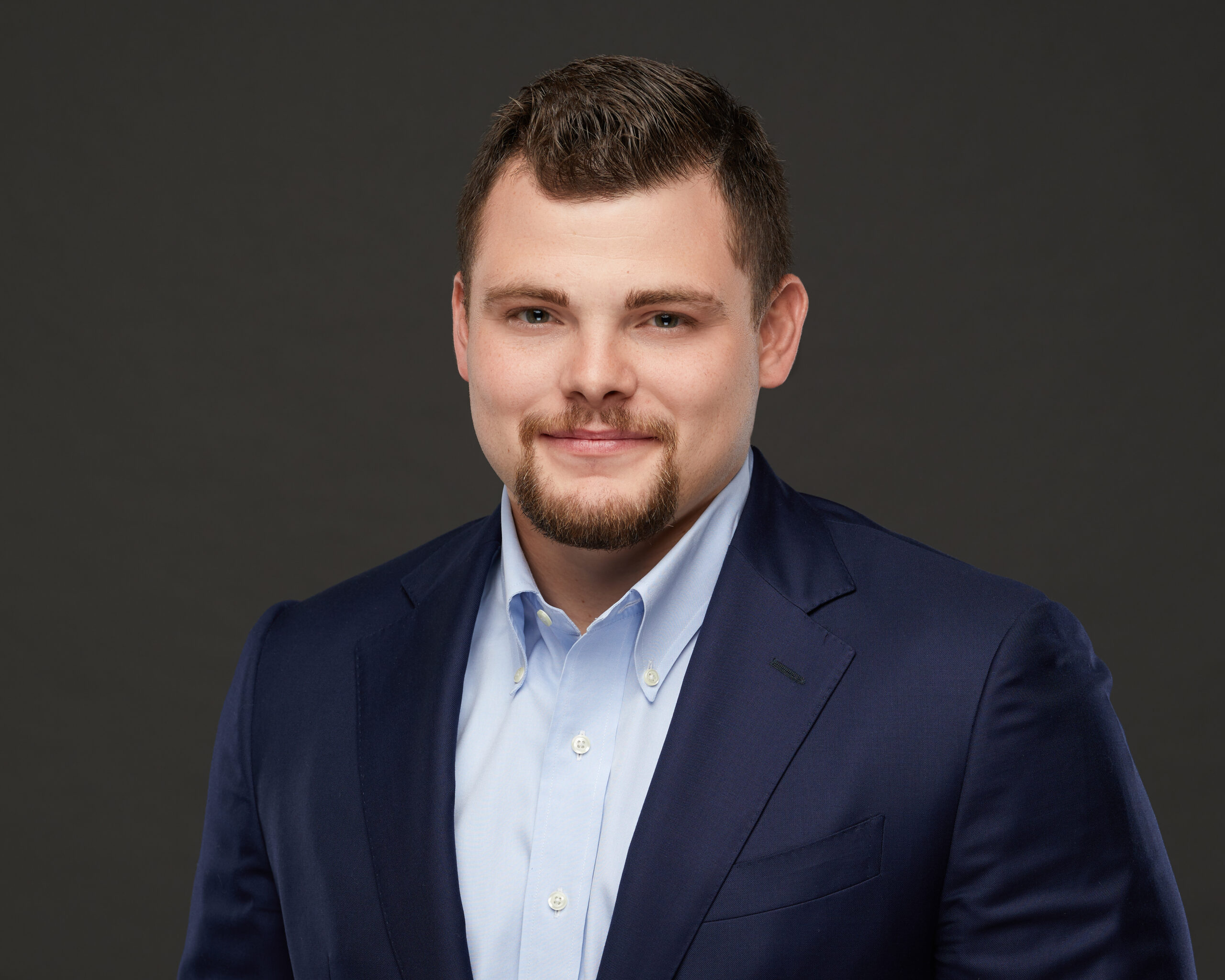 Tyler D. Caveness
Founder & Principal Advisor
Tyler earned his Bachelor's degree in Economics from Harvard University in 2014. He provides investment, tax minimization, and alternative financing strategies for high net worth and high income clients.
Through a dedication to high quality service and commitment to integrity, Tyler serves clients across the nation, including Virginia, Texas, California, Colorado, Massachusetts, Florida, Pennsylvania, and Arkansas.
Tyler is a Roanoke, VA native, husband to an amazing wife, and father to three incredibly fun children. In his free time he enjoys playing guitar, adventuring with his family, and attending sporting events.
B.A. in Economics from Harvard University

Licensed Investment Advisor
Past President – North Cross School Alumni Board
Board of Trustees – North Cross School
Board of Directors – Member One Federal Credit Union
We utilize platforms that provide institutional-level client asset custody & technology solutions
Client assets managed by CIA are hosted and serviced by TD Ameritrade Institutional, one of the largest custodians for independent investment advisors in the world.
CIA's investment committee utilizes a large variety of best-in-class systems to oversee, optimize, and implement client portfolios.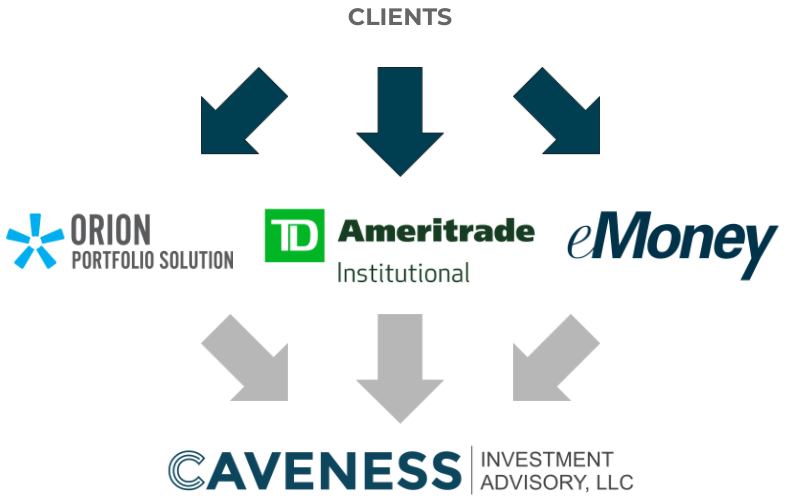 We offer a full suite of services to meet your comprehensive needs.
Financial Planning
We will review your unique opportunities and challenges, and collaborate to design a holistic plan that aligns with your objectives.
Portfolio Management
We will design a comprehensive investment strategy that takes into account both your short and long term objectives.
Tax Minimization
We will partner with either our in-house or your accountant to implement smart income sheltering and tax mitigating strategies.
Alternative Financing
Based upon eligibility, we will help secure low-rate, non-purpose financing for your strategic objectives.
Innovative Diversification
We apply a strategic asset allocation approach that synthesizes long-term expected asset class returns, risks, and correlations to identify optimal allocations between various asset classes.
Disruptive Innovation Investing
We recognize that "disruptive innovation" is transforming the world and we are only in the early stages of the 4th industrial revolution. Over the next 10 years we believe that new industries and the next generation of mega-cap companies will emerge at a startling pace. Our disruptive innovation investing overlay will deliver comprehensive exposure to emerging technologies such as autonomous transportation, AI, DNA sequencing, gene editing, next-generation internet, and more.
Environment, Social, and Corporate Governance Investing
ESG is a three-factor method to determine a company's sustainability and societal impact. In addition to aligning your views with your investment, we believe that in the long-term ESG criteria can potentially out-perform the market and reduce risks. Our ESG overlay seeks to invest with companies that exhibit positive ESG characteristics and long-term sustainability in the hopes of future performance.
Socially Responsible Investing
SRI is investing with the objective of targeting companies that are considered to have positive social impacts through their business practices and/or service. Although similar to ESG, SRI conceptually differs by prioritizing impact whereas ESG measures a company's ability to perform better as a result of their social consciousness. Our SRI overlay enables investors to strive for positive impacts with their investments.
Constant Proportion Portfolio Insurance
 CPPI consists of actively allocating between volatile assets and safe assets based on a pre-defined risk budget, typically specified as a protected asset level or floor value. The percentage allocated to each depends on the "cushion" value, defined as current portfolio value minus floor value, and a multiplier coefficient, where a higher number denotes a more aggressive strategy.
Tail Risk Hedging
TRH uses options to protect against strong equity market declines, beyond what typical portfolio diversification and CPPI can provide. Our TRH strategy utilizes a pre-determined target risk budget for each client to purchase protective optoins based on the portfolio's risk exposure.